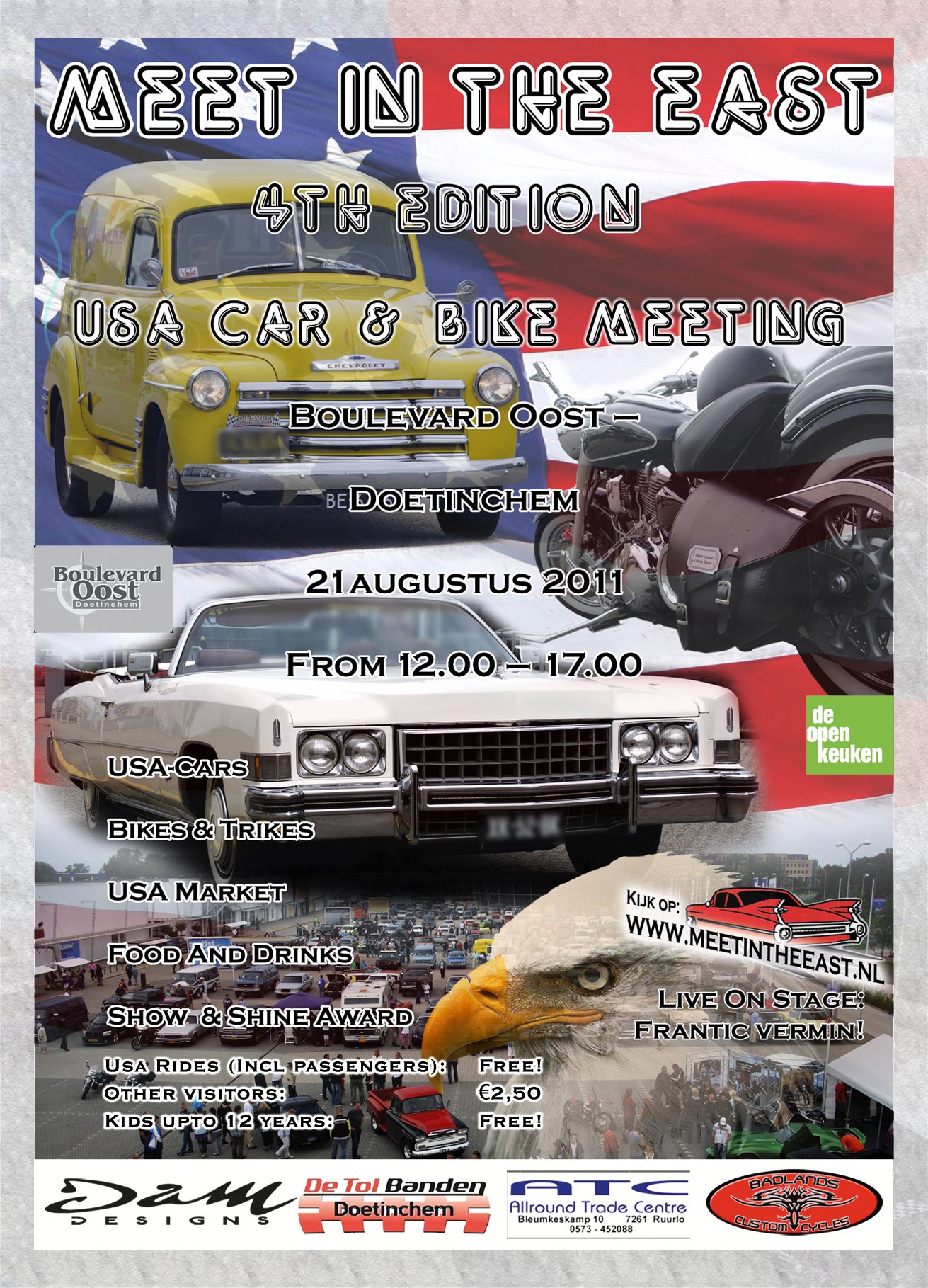 Doetichem, Sunday, a parking lot filled with American vehicles, from old 50's cars to trucks, roadsters, campers, Harley's etc.. It was simmering hot, the weather forcast made an alert for extreme thunderstorms, hails, wind and much more fun.
Luckily no thunder of hails happened, only a few drops of rain during the last set. Still it was extremely hot and in the distance the dark clouds where visible, never reaching the actual terrain. We played on a open trailer of a truck, with the same excellent sound system of last year. Loads of cars to see, good beer and company. We mixed our regular (own) material which we played at the end of the gig with some good old rockabilly tunes at the begin that most peeps know, it is a family outing afterall.
We had a blast. Always good to play in the open and the sun. Summers should be filled with open air festivals and cold beer in my opinion, as winters should be filled with gigs in warm bars and cold beer. We also looked at some of the vans and campers as to see if any of these where usable as Frantic Vehicle to get us to gigs. Best chance had a nice big camper with enough room for all and the gear. But the downside of any of these American vehicles is the petrol slurping engines, 3 km to 1 liter is not a valid option.
Who

Meet in the East 4th Edition

When

Sunday, August 21, 2011

Where

Boulevard Oost
Doetichem, Gelderland, Nederland

Other Info

Old American Cars and Bikes..