Lets have a Bio..
How did we get here ?
Frantic Vermin was formed in 1982 in Heerenveen by Bert Jan, Marcel, Norbert & Frank as a rockabillyband called The Alley Cats. This was during a time when every band started to call themselves "….Cats" so the name was soon dropped and changed into Frantic Vermin.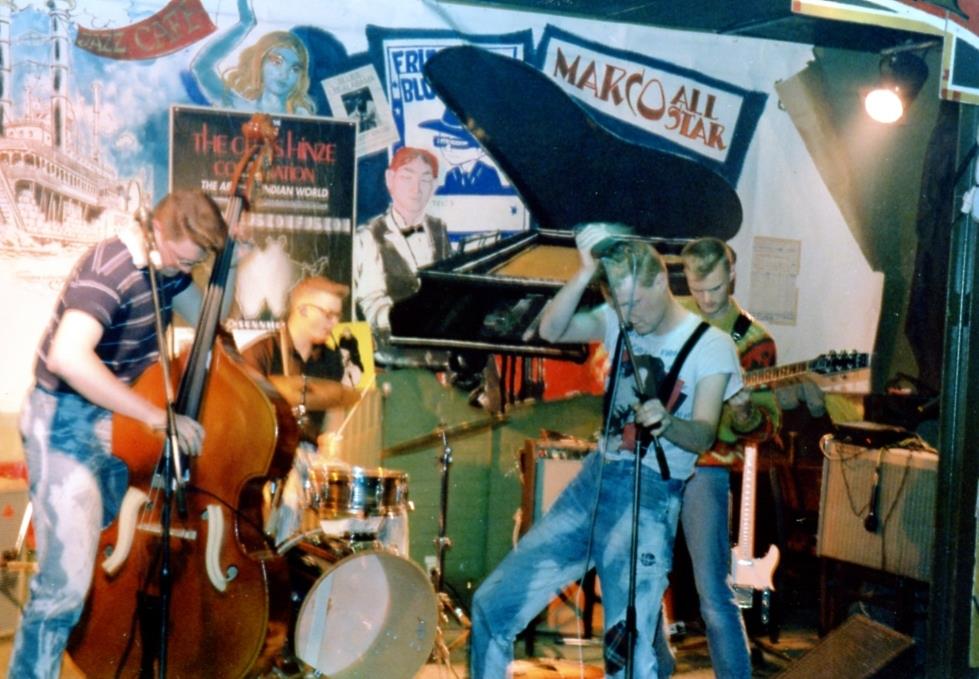 During the early 80-s Frantic Vermin developed from rockabilly to psychobilly, without betraying their rockabily roots. In 1986 they appeared on the Cool Cat Go Ape LP and were supporting bands like Frenzy and Batmobile. However also in 1986 3 of the boys were drafted for their militairy service. And that was basically the end of the original band. There was a line-up change, Frank who didn't need to serve, left to form the band Crackle Rattle Bash, he was replaced by a guy called Marko but come 1988 Frantic Vermin was over and done with.
FFWD to 2009. A tape with 2-track "live-in-the-practiceroom" recordings emerged from an old box on a loft. It was very well received by the people who had a listen to the songs. Fuelled by this enthousiasm the boys started to put the band back together again. In Feb. 2010, Frantic Vermin set foot in to the rehearsalroom again for the first time in 20 years, with a slight change in the original line up with Arjan Wiersma as Guitarist. In September 2010 the boys played in England for the first time at the "Bedlam Breakout #10 Weekender" and where asked back to play in the next edition "Bedlam Breakout #11 weekender" in March 2011 as well.
In march 2011 they recorded a 5 track Demo CD, which was received pretty well by Rockin' and Non-Rockin' audiences alike. Highlights for 2011 where the gigs at Bedlam Breakout, the US-Cars and bikers meeting and gigs in Germany and Belgium.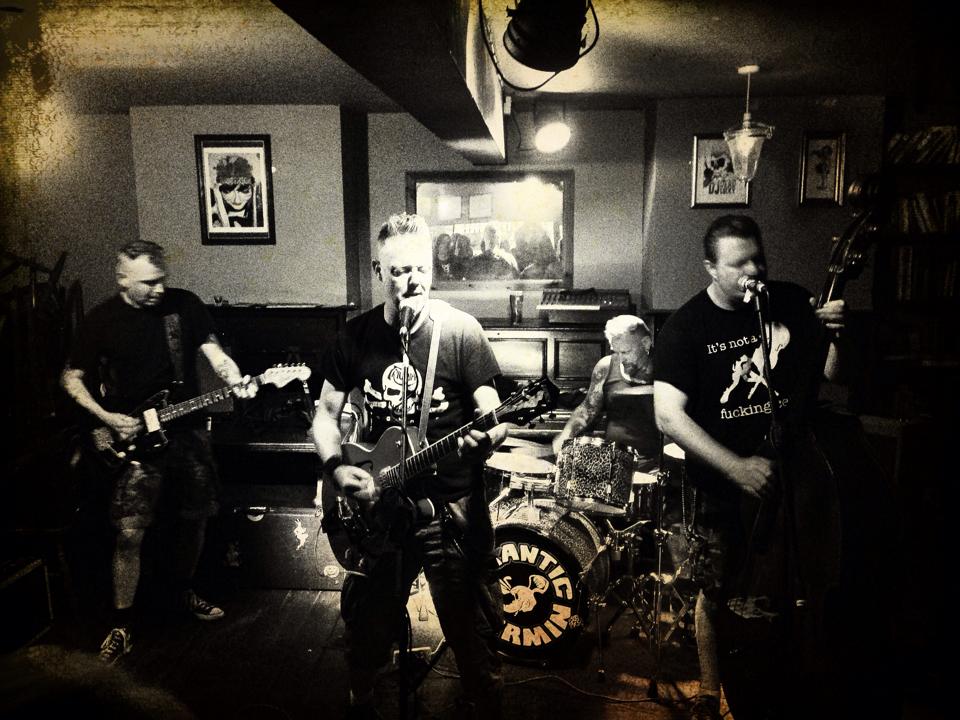 In April 2012 we entered the studio 'Landscape' in Gauw to record our first full Album in our 30 years existence. Being our first record it took a long time to get the sound right so it happend that in Juli 2013 while finaly finalizing and working towards the end mix we all were suddenly shocked by the news that Norbert (the drummer) died of a massive heartattack while on Holidays in Bali. After this sad news and the fact we played a few songs on Norbert's Memorial we decided to pick things up with the band with Rodney on drums. Rodney was already part of the band from 2011 on as roadie, soundman, mental coach and fill-in drummer for Norbert on the occassion that Norbert was absent on one of his frequent holidays during 2012 and 2013. Norbert lived the last years of his live to the max, enjoying all of it till his unsuspected end.
December 2013, saw the birth of the first CD and was dedicated and named in honour of Norbert 'Schmutz' Smits.